Pork steaks are cut from the pork shoulder and contain the blade bone. This cut is commonly referred to as pork blade steaks.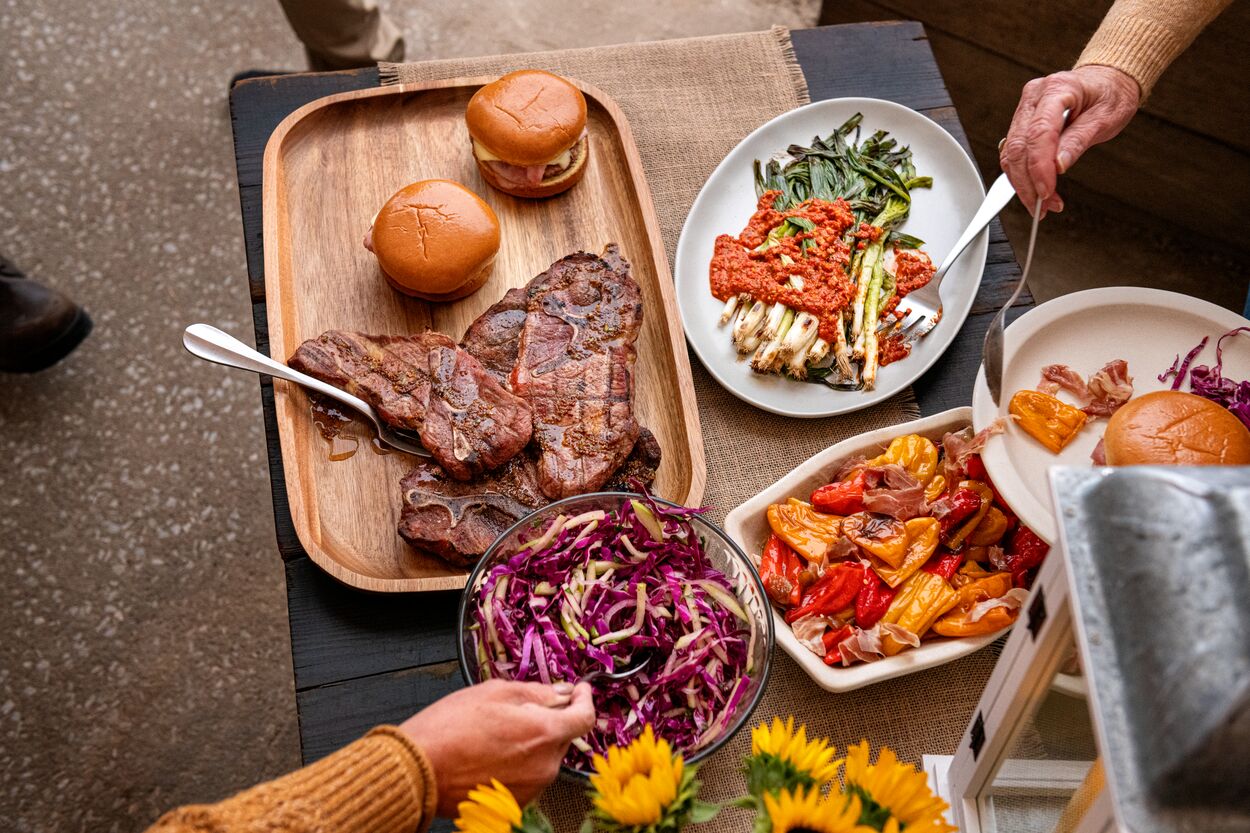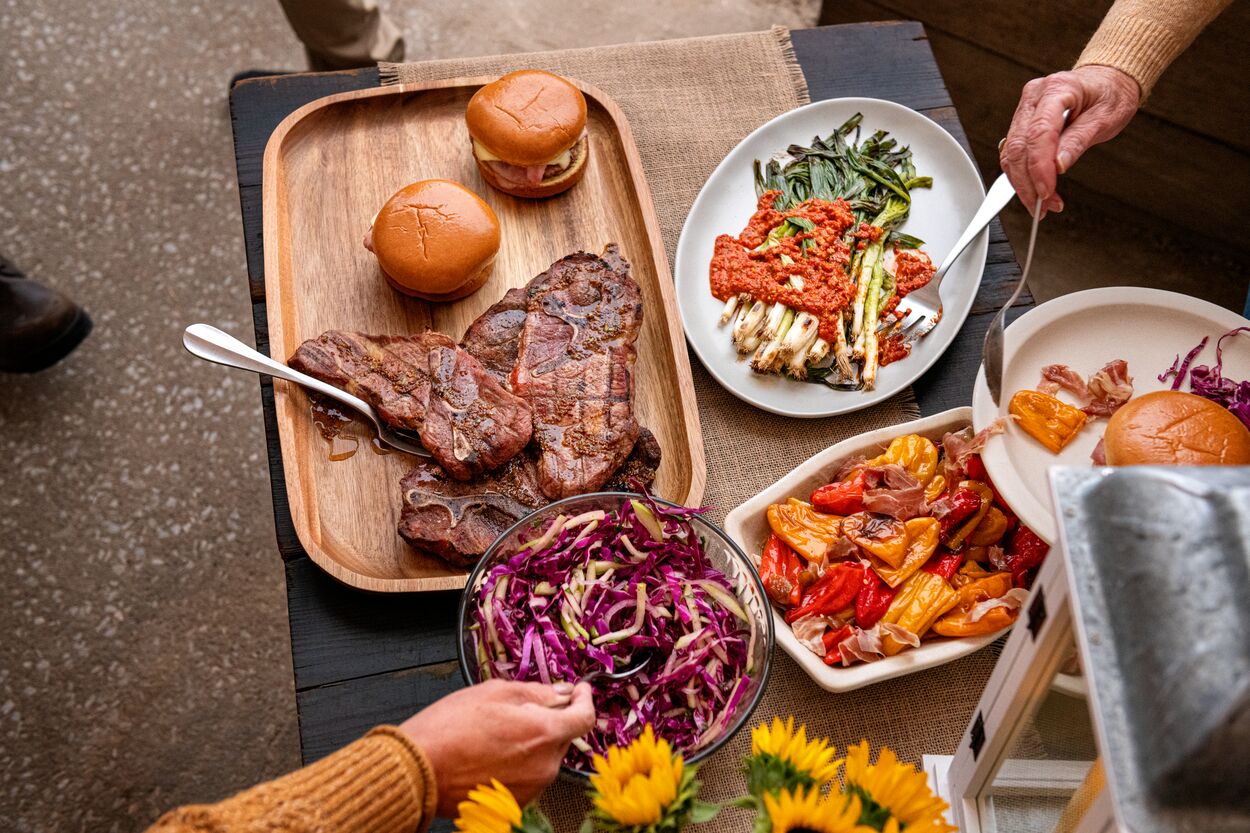 How To Cook Pork Steaks
Pork steaks are quick-cooking, popular cut perfect for backyard BBQs or something as simple as a Tuesday night dinner! Common cooking methods for pork blad steaks are braising, sauteeing, and grilling!
If you're grilling your pork steaks, add a rub, marinade, or slather them in a BBQ sauce. Simply set the steaks on a medium-hot grill and cook for 5 minutes on each side. It's as simple as that!
Nothing beats the smoky aroma of the grill! Savor the flavors of a perfectly juicy pork steak and be in the moment with those you love. Gather around the table, enjoy a family meal, and create lasting memories. Happy grilling!
Cook your pork blade steak to 145°F followed by a 3 minute rest to ensure the maximum amount of juiciness and deliciousness!
Pork Temperature