Broiling is the final step in plating a crispy and beautifully browned piece of meat. Achieve maximum crispiness with this cooking method!
How to Broil Pork
Broiling is the technique of cooking a piece of meat directly under a flame or radiant heat source. 

Broiling is a great cooking method for smaller cuts of pork like pork chops, kabobs, and pork patties. 

Following your desired cooking method, use a broiler to add a crispy crust to any cut! 

Before broiling, add your favorite rub or coat with salt and pepper as desired. For tougher cuts, such as a shoulder, leg, or flank steak, a marinade can help make it more flavorful and tender. 

For the perfect broiled pork, adjust the rack so the top of the meat will be about four inches from the broiler heating element.

Broil your pork on a sizzle or broiler pan. A shallow baking dish or cookie sheet will also work.

Broil the pork for 3-18 minutes. Cooking times vary based on the cut of meat, cooking altitude, and type of broiler. Use an instant-read thermometer to determine the final endpoint cooking temperature that you're looking for. Whole muscle cuts of pork should be cooked to an internal temperature of 145°F with a 3-minute rest.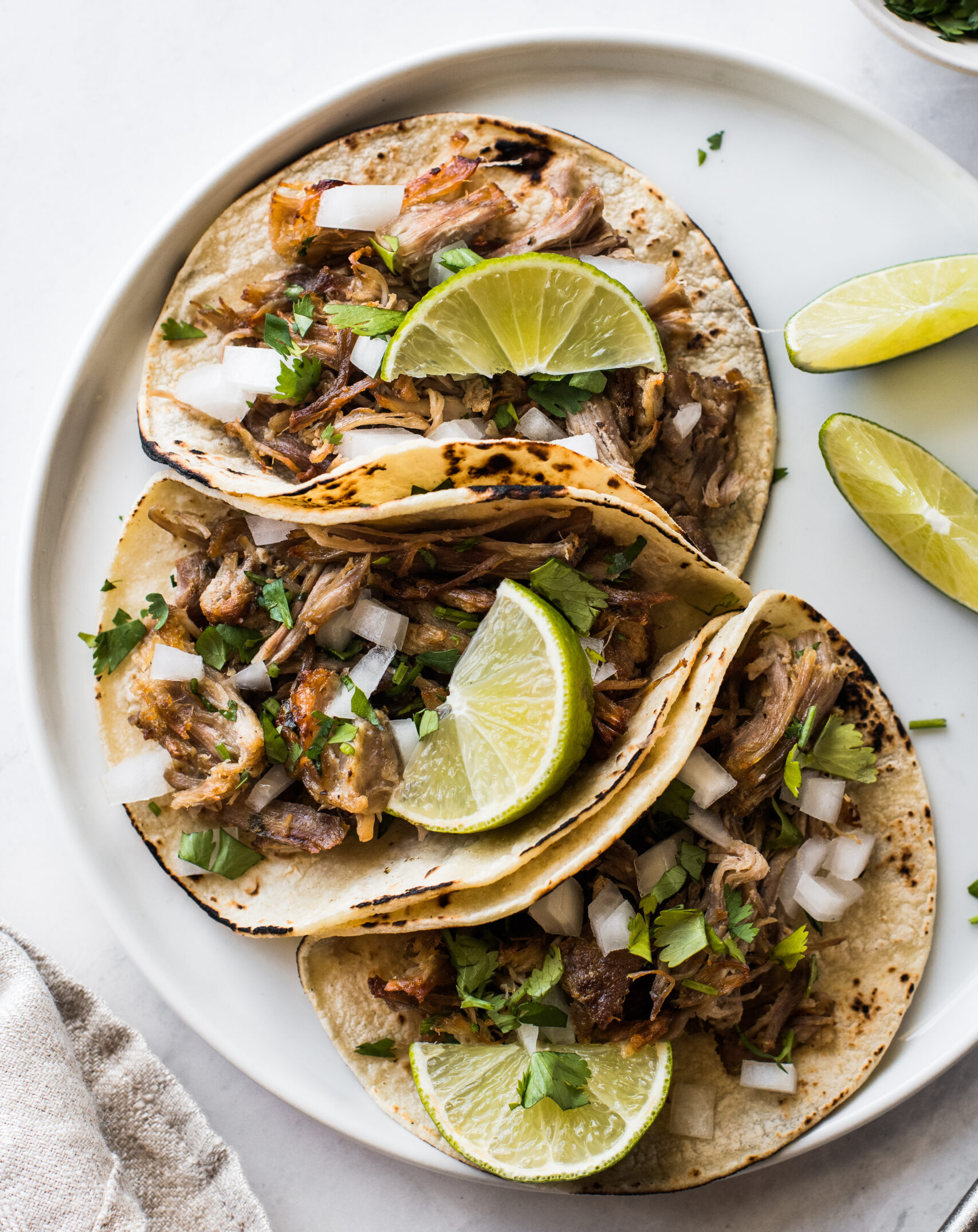 Broiling is a great cooking method for small cuts of pork like pork chops, kabobs and pork patties.
Broiling Pork
Hallmark Home & Family Croque Madame
Serve up this pork dish and be immediately transported to the Eiffel Tower. Home & Family and Debbie Matenopoulos cook up the Croque Madame, a classic French ham sandwich, which can elevate any meal to fine cuisine.
This isn't just any ham sandwich! After you layer with ham, mustard, cheese, and sandwich between two slices of bread, bake for 8 minutes. Turn on the broiler and broil until the sandwiches are golden brown and the cheese is bubbly. Top each sandwich with a fried egg and serve!